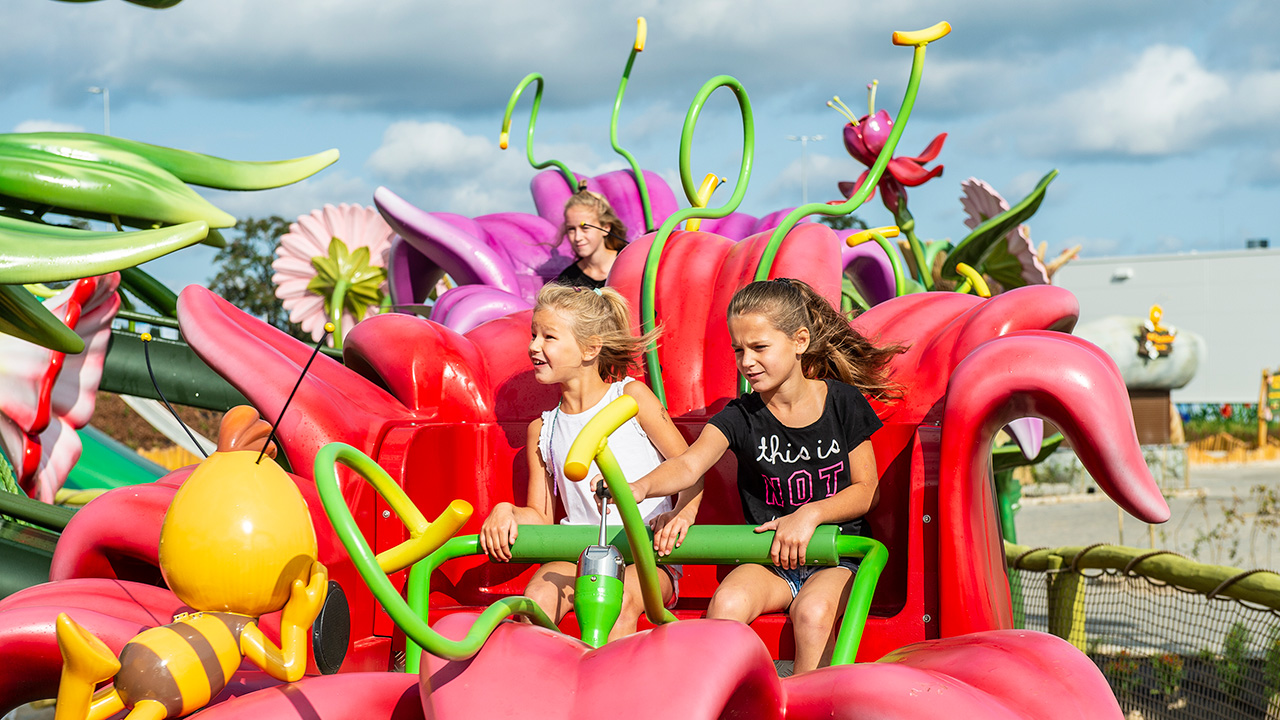 With two operational theme parks for the German and Polish markets and three theme parks under development, Momentum Leisure is continuing its growth strategy. The Amsterdam-based company has planned a total of 10 theme parks, water parks and accommodation facilities for the German, Polish, Czech and Romanian markets, among others. For this expansion, Momentum Leisure is increasing its financial strength.
Series A for 85% placed in last four weeks
For the next scale-up to seven theme parks in Central Europe, Momentum Leisure is doubling the realised investment from over EUR 150 million to EUR 300 million, in two steps. The first step was the issuance of Series A share certificates for up to EUR 80 million. The Series A Certificates were offered to existing financiers and Certificate holders who subscribed Series A for EUR 68 million from March 14 to April 12. The remaining 15% of Series A Certificates is currently being offered to some professional investors. Due to the speed of construction of the theme parks, the Series A placement has already been largely invested. The second step involves a combination of financing and the issuance of new shares, following a valuation of the company in the third quarter.
The continuation of the growth strategy is possible through the injection of new capital. By Momentum Leisure - besides the investment by shareholders - no external financing from banks, for example, was used. As a result, the theme parks, including 250 hectares of building land for expansion, still have full financing capacity. Director Martijn van Rheenen: "With the current risks with banks and rising interest rates, Momentum Leisure is very pleased with the strategic choice to now first finance with professional family funds."
Extension of licences for new themes
The operating Mayaland theme parks, part of a joint venture with Plopsa, are themed with well-known Studio 100 characters such as Maya the Bee and Wiki the Viking. A licence was concluded for this, which runs until 2042. The licensing programme for themes in existing and new parks is now being expanded. In addition to the Studio 100 licence, exclusivity contracts and licences have been concluded for new characters and themes. New themes will be introduced in the operational Mayaland theme parks near Berlin and Warsaw during this year. New themes will also be unveiled before the completion of Mayaland Gdansk and the planned water park in Warsaw.
Board expansion
Following the expansion of the Supervisory Board last February with new members Pia Adlivankin and Andreas Andersen, Momentum Leisure's board is also being further strengthened. Both in the parent company and in the theme parks, each of which is structured in its own project company. The existing team of directors, including Steve Van den Kerkhof who will stay on within the Momentum Leisure group's project companies, will thus be strengthened for further growth.