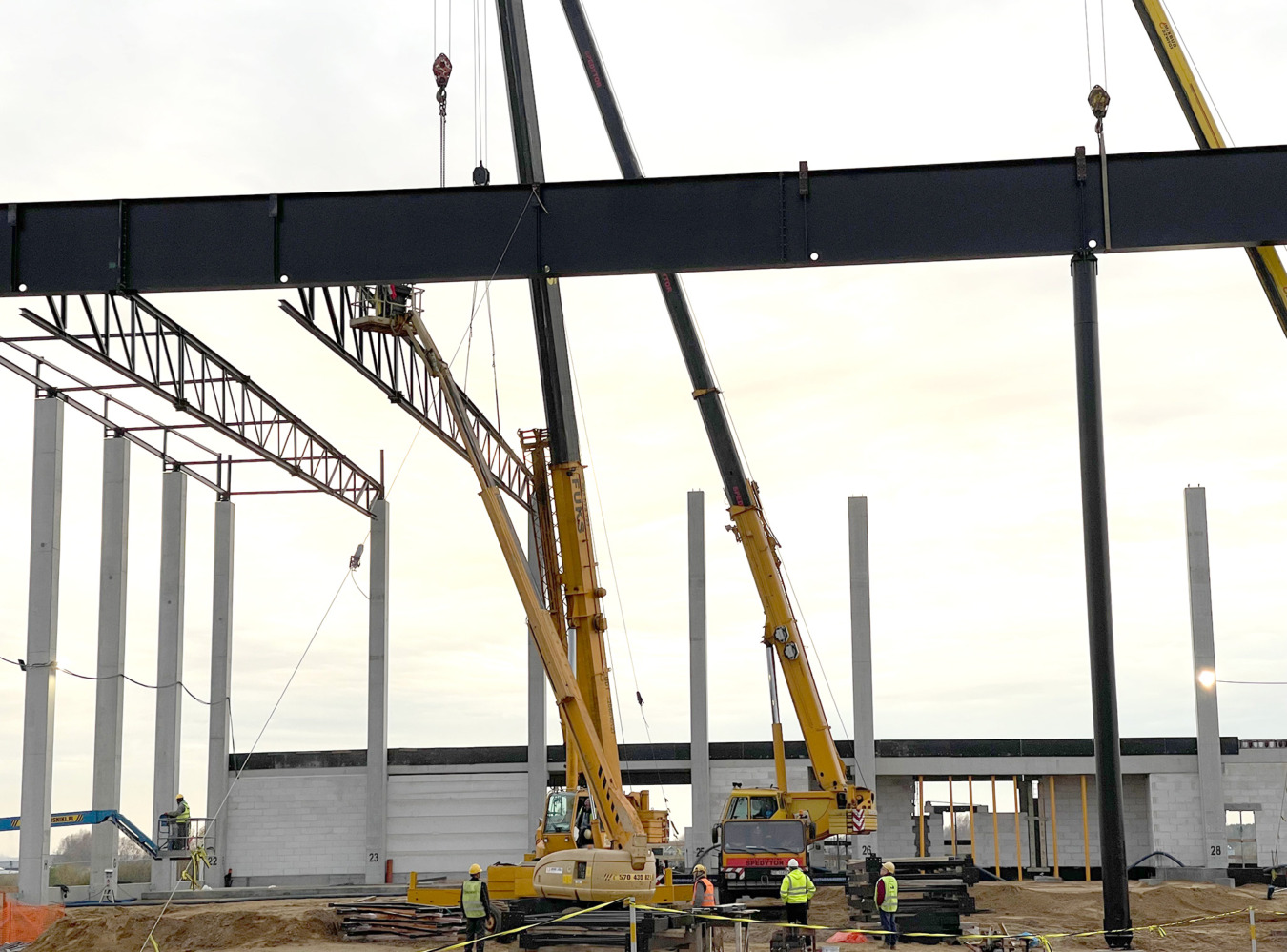 Momentum Leisure, a venture of Amsterdam-based Momentum Capital, is going to build a fourth theme park in Poland. It concerns a water park that will be developed next to the recently opened theme park Majaland Warsaw. It brings Momentum's total investment in Poland to 200 million euros.
Located at the ring road of Warsaw, both theme parks will be part of The Góraszka Project, the new mixed-use investment of Nhood Poland. With the signing of the land purchase from Ceetrus Poland, Momentum Leisure reached an agreement with Nhood Poland, which is responsible for the development of new mixed-use projects in Poland.
Unique combination of leisure, convenient services and shopping
Martijn van Rheenen, founder of Momentum: "Over the past five years we have experienced a very successful cooperation with Ceetrus Poland and Nhood Poland. So successful that immediately after the opening of Majaland we reached an agreement for the acquisition of land for the water park. We are grateful that with our experience in realising theme parks we can be part of a unique combination of leisure, varied services and shopping. The fact that we can do this with Europe's leading retail group makes us proud. Our formulas are complementary to a great extent and we're actively expanding our cooperation."
All operational theme parks of Momentum Leisure in Poland are part of a Joint Venture with Studio 100 subsidiary Plopsa and are themed around the well-known characters of the media company. The theming for the new water park will be unveiled after this summer.
Ada Walentek, CEO of Nhood Poland: "Through our new mixed-use investment in Góraszka we want to create a friendly neighborhood and provide residents of south-eastern Warsaw with attractive
leisure, family entertainment and convenient shopping opportunities. We are glad to cooperate with Momentum in creating this unique mixed-use project in Mazovia.
About Momentum
In 2008 the first land purchases were initiated, which formed the basis for Momentum Leisure's theme park portfolio in Poland. Resulting in the current ownership of 218 ha of zoned land with a leisure destination in the area's of Poznan, Warsaw and Gdansk. Together with Joint Venture partner Plopsa (part of Belgian media company Studio 100) Momentum built Majaland Kownaty (opened in 2018) and Majaland Warsaw (opened in April 2022) and started Majaland Gdansk (under development). Financed by co-shareholder Momentum Capital and multiple family funds, Momentum Leisure has several new Joint Ventures in preparation for the realisation of theme parks in Central Europe.
About Nhood Services Poland
Nhood Services Polska is a new mixed real estate operator owned by AFM (Association Familiale Mulliez), an actor in urban real estate regeneration with a triple positive impact: societal, environmental and economic (People, Planet, Profit). The company manages 24 shopping centers and malls, owned by Ceetrus Polska, and is responsible for leasing of their commercial space. The company also creates mixed-use projects that fit into the urban fabric and respond to the needs of the local communities. Currently, the company manages retail space of nearly 700,000 sqm. Moreover, the company has the sole leasing mandate of premises with a total retail area of over 46,000 sqm. in 28 shopping centers with Auchan hypermarkets and supermarkets. Nhood Polska develops its activities in such areas as trade, residential real estate and offices.
About Ceetrus Properties Poland
Ceetrus Properties Polska owns 24 properties, including 22 Auchan Shopping Centers, Galeria Łomianki and Galeria Bronowice. The company also owns a portfolio of nearly 200 ha of investment areas. The company was founded in 1976 in France, and today it is present in 10 countries in Europe.The, company has been operating in Poland since 1996.
www.momentumcapital.nl
www.nhood.pl
www.linkedin.com/company/nhoodpolska