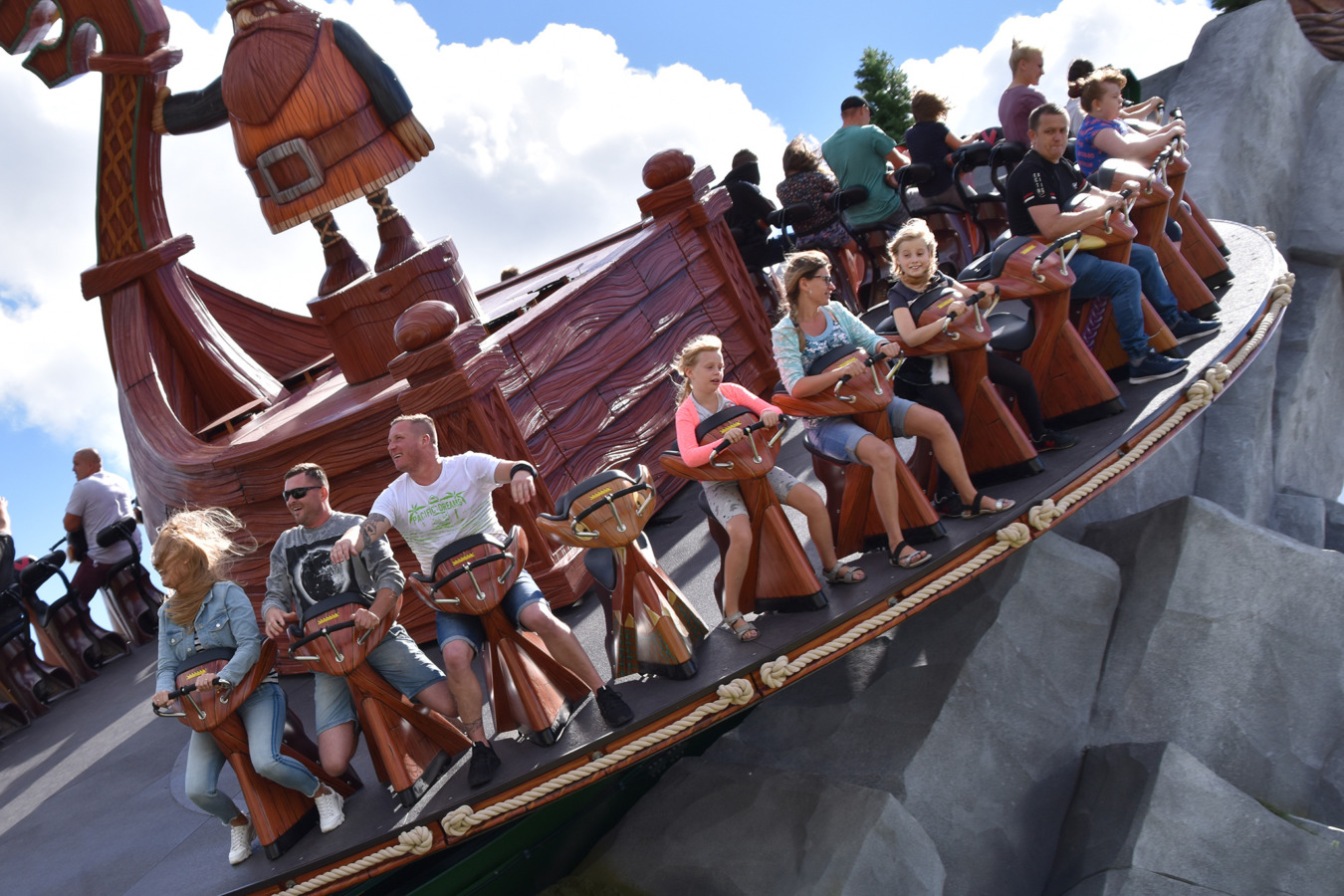 Momentum Leisure is looking for a seasoned leader that can guide the company through the next growth phase. A great opportunity for an experienced executive that is passionate about the leisure industry and is motivated to take the company to the next level.
About Momentum Leisure
Momentum Leisure (ML) is a pioneer in creating world-class theme park experiences across Central and Eastern Europe. Established in 2008, we have successfully built our partnerships for 15 years bringing collective expertise, knowledge, and know-how to deliver guaranteed enjoyment to all our visitors. We identify high-growth brand opportunities and collaborate with proven partners to create unforgettable theme park experiences that are carefully tailored to suit local circumstances and are aligned to our high ESG standards. In terms of sustainability, ML has the ambition to have net-zero emission for our entire Polish portfolio of theme parks from 2026 onwards. With existing theme parks in Poland in Kownaty (near Berlin) and Warsaw (with a new waterpark planned), we are currently expanding our footprint in Gdansk (opening in 2024) and Katowice (start of construction in 2024). During the next phase, ML will finalize additional partnership agreements to realize new theme and waterparks across Central and Eastern Europe, with a focus on expansion in Poland and Romania, thereby growing our family-oriented theme parks to over 10 gates within the next 10 years. Our company is based in Amsterdam and has a satellite office in Warsaw. The values of ML centre around 1) Respect - respect and trust in our partners, the brands, visitors, investors, local communities and the environment, 2) Togetherness - unifying the best of brands and partners to bring families together for fun, and 3) Freedom of spirit - allowing us to be bold, in our ambition, to innovate, to think big, to be different and to bring joy.
The position
To accelerate the growth of the business and to support the organization in its growth process, ML is looking for an experienced, people-oriented CEO that will set and execute the organization's strategy, allocate capital, while building and overseeing the executive team. ML is looking for a diversely composed management team, with a CEO that possesses strong communication skills, great leadership acumen, and passion for the leisure and entertainment industry, the organization and its people. The CEO will translate vision and strategy into concrete actions and results and is entrepreneurial, commercial, goal and result oriented. We are looking for a strategic thinker with a down-to-earth approach and realization power who connects well with the company's main stakeholders, such as our shareholders, external investors, licensing partners as well as strategic business partners. The main responsibilities of the CEO will be to implement ML's growth strategy, setting high standards of employment ship, promoting sustainability and carrying out our ESG goals and achieving operational excellence, as well as managing and communicating effectively with internal and external stakeholders. ML is looking for a charismatic person who understands that success is achieved by creating a team that works together to reach all set goals. This is a new position in the growing organization and the candidate will be able to shape the position and organization as he/she deems necessary.
Profile and requirements
The ideal candidate is experienced with building and developing an organization and executive team. He/she is a proactive strategic executive who is decisive, is result-oriented, and possesses effective communication skills to successfully operate in a changing and growing environment. Ideally, the candidate also has experience in defining successful funding strategies, make capital allocation decisions, has knowledge of debt and equity markets and brings a strong network from the leisure and entertainment industry and its financial investor landscape. The CEO understands the requirements and is comfortable to operate in a rapidly growing scale-up company.
We are looking for
• Vast experience in the leisure and entertainment sector or equivalent;
• Extensive experience in a leadership position with proven track record of success;
• Seasoned leader in building and developing the organization;
• A visible, hands-on strategic executive with exceptional business partnering skills;
• Excellent communication and interpersonal skills to communicate effectively with all stakeholders;
• Enjoys working in an entrepreneurial environment with extensive international travel;
• Clear affinity with the company's mission, growth plans and strategy;
• Experience and affinity with sustainability and the ESG goals;
• Sufficient academic background.
Momentum Leisure offers
• An opportunity to be part of an innovative, entrepreneurial team, creating something completely new in the leisure industry;
• A leadership role where you can apply your extensive experience and make a significant impact on the long term future of ML;
• An international and dynamic work environment and passionate team in Amsterdam and Warsaw (as well as Romania going forward) that impacts and drives change;
• Flexible working location (Benelux or Central Europe);
• A competitive compensation package in line with the responsibilities;
• Close contact with experienced Supervisory Board, consisting of Andreas Andersen, Pia Adlivankin and Jeroen Beckers (chairman).
For information and reactions, mail to w.dronkers@momentumleisure.eu